Low Light Photography
Hi, I'm Steve May, a Cheshire Wedding Photographer and this is my first post on the wedding photography blog. I thought I'd follow up from a comment I made on the 'About' page where I mentioned the latest high end cameras could work easily in conditions which were almost impossible a year ago. As wedding photographers we are called upon to take photographs in all kinds of conditions, the ability to work in low light is essential if we are to capture all the opportunities offered to us.
I bought my first digital camera for my honeymoon in July 2004, a 4 mp compact. One of my first ever digital photographs is reproduced below. The quality was amazing, it blows up to A4 size quite comfortably and remains one of my favourite photographs of the thousands I have taken.
It was taken at 64 ISO on a gorgeous sunny day in Venice, I had to stand there waiting for 30 minutes for the sun to light both sides of the bridge and get a gondola positioned just right. My wife wasn't impressed.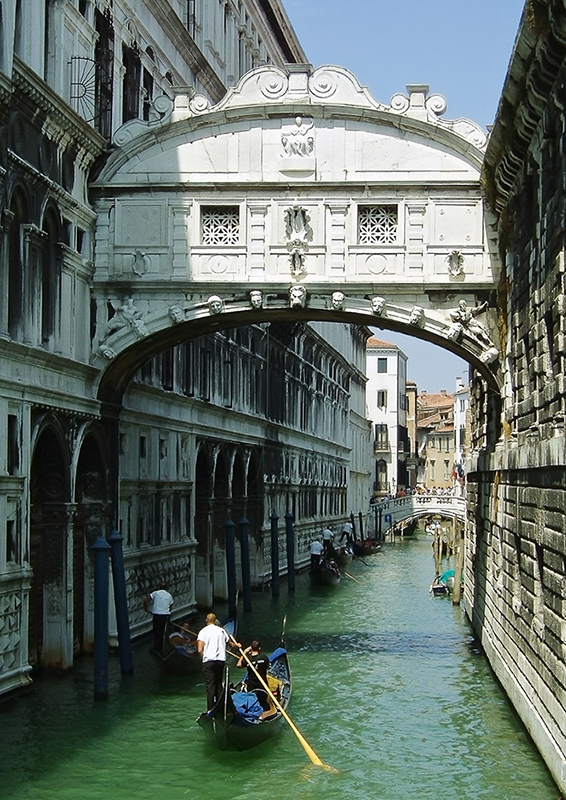 These cameras were great up to 100 ISO, but when the sun went down ….Yep, straight out of a horror film, the shadow areas got ugly, real ugly. Digital noise. This remained an issue for quite some time, the Canon 5D Mark ll broke the mould in my opinion, it got good, but still had issues. Not quite the professional wedding photographers camera. Then in 2012 came the 5D Mark lll, this was made for wedding photography. I'd swear this camera would almost work in a coal cellar as the saying goes. The way it copes with low light levels is beyond belief. For a wedding photographer, we have to work in low light, be it winter, inside the reception or just late in the day, the flashgun is not always the answer. Good use of bounce or off camera flash can simulate natural light, but is rarely as good.
In the photograph below, it really was dark. 8pm on a dull day, in a dark room at the end of April. Out of the lamp light it was difficult to read the numbers the camera was showing. I wanted to retain the ambience of the background lighting without blasting it all away with flash. The bride and groom were resting after a long day as matter of interest.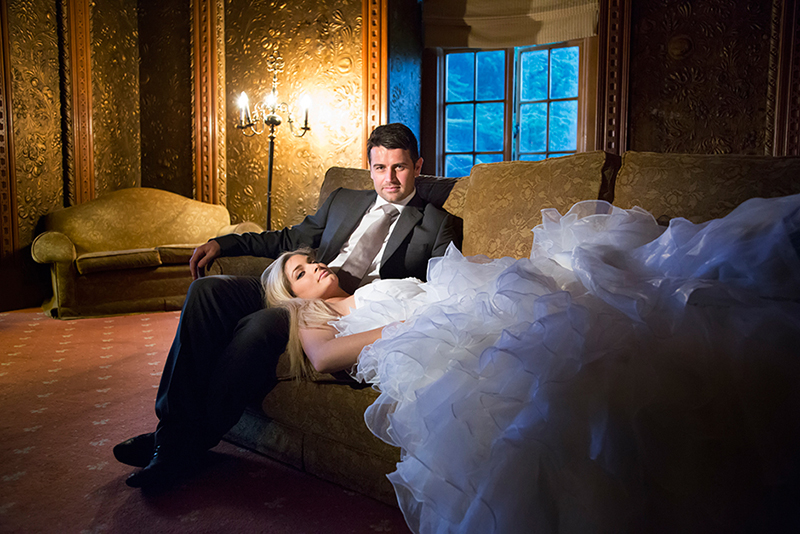 The photograph was taken at f4 and 1/30th of a second, I couldn't reduce these settings any further if I were to retain the ambience, subject sharpness and some depth of field. The ISO is 6400, and it made a very high quality full page. I did use some professional grade noise reduction software, but set very low. I could not have taken this photograph, at this quality, 12 months ago before the 5D Mark lll was released. I did also use some off camera lighting, a Lowel ID light, to light the couple and balance the light in the room, I'll talk about that some other time.
The bottom line is, as wedding photographers we need to work under the most challenging conditions at times, with its low light capabilities and state of the art autofocus, we finally have a camera that allows this.
I am a Cheshire Wedding Photographer, for any further information please do not hesitate to get in touch with me via the details on the Contacts page.
Back to blog Published April 09 2013